As a human being, one of our most important necessities is shelter. A home is where our life begins and ultimately ends. It is where we spent most of our life. So, it is not surprising that we tend to take a lot of time on deciding on how our dream home should come out.
A house will never be a house without a good roofing. When it comes to roofing, there is a wide variety of choices available to us. One of the best choices available to us is using roofing tiles.
What is a roof tile ?
A roof tile is a type of tile made from natural products primarily to protect your roof. As a human, one of our basic need is shelter. Our shelter is where we live most of our life.
It is where our children grow up and we grow old. It is where we share our bread and love. It is our most priceless possession – Our home! Well, The roof is the crown of your home.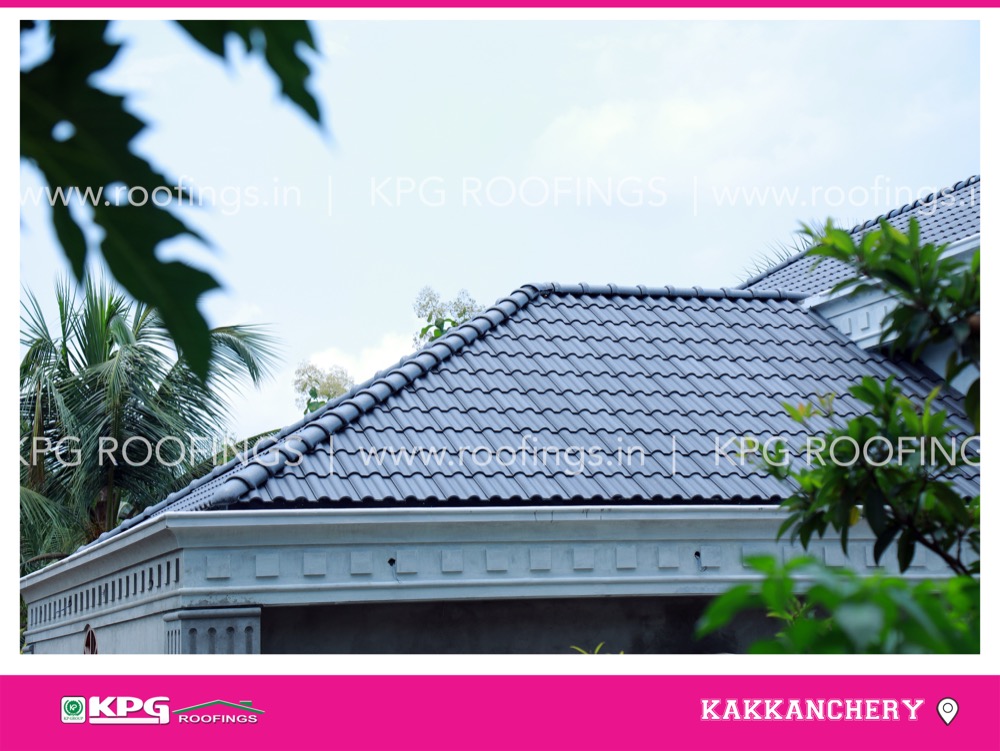 That is why it is important to study a little about the roof and apparently about the roof tiles before you begin life at your own house.
You can read more about the different types of roof tiles here
When were roof tiles invented?
The history of roof tiles traced back to the history of human settlements. The clay tiles have been said to be used in china from around 10,000 BC [1]. It was spread out to the middle east in a little while and then the trend was carried across to the world.
The old Roman civilizations and their remains show us that roof tiles were extensively used over ancient Rome and Greece. Clay tiles were an important part of the Egyptian and Babylonian civilizations.
England was infamous for its encouragement to use clay roof tiles inside the city. After the Great Fire of London, The city was remodeled and structures with fire retardent capacity were preferred by the King and the people alike.
This brought in a lot of interest on the clay tiles. Clay tiles were having a relatively long life and fire resistance than the normal hay roof and wooden roofs. This bought in a huge boost in the roofing tiles market in Europe.
The clay tile was popular in Indian constructions also, notably due to their capacity to resist heat and water. The Mangalore roof tiles were famous in India and even today the Marseille roof tiles are called as Mangalore roof tiles in India.
By 2010, The globalization bought in the highly superior White burning clay tiles to the Indian market. This slowly captured the market due their superiority to traditional clay tiles in the water absorption, resistance to algae, colour life, weightlessness etc.
Roofing tiles have become a very famous and widely used technique nowadays for roofing. The use of these tiles can be seen even in our ancestral homes and the ultra-modern homes designed today.
Why roofing Tiles?
Roof tiles offers the ultimate protection to your roof, and your homes. Roof tiles help the roof to survive the harsh weather conditions, keep out the rain and protect the home.
The use of roofing tiles helps to keep our homes protected from all types of weather. In South India, we are often faced with the harsh sun during our Summer seasons.
This is reportedly peaking at an 11 UV Index which is quite high compared to the normal 5 UV Index and so, all of our homes face the risk of heating up during summer.
During Monsoons, we have rich amounts of rain with a nonstop downpour for days. All these climatic conditions take its toll on our roofs.
We must do our best in keeping our roofs in the best condition. This can be achieved with the help of using roofing tiles.
It helps in keeping your homes cool during the summer and less humid at monsoon. Made from clay, these roofing tiles are specially designed to withstand all that nature has to throw on your houses. Below are the major reasons why we roof tiles is important for your roof
1. Heat Resistance
This is one of the main properties of roof tiles. Since clay reduces heat retention, It take long time to heat and resist heat.
As a result, only a fraction of the original heat is passed through the roofing. This will eventually reduce the heat inside the home.
Secondly, the shape of the roofing tiles helps to minimize heat retention further helping us out. The ventilation created due to the use of tiles, the shape of the tiles, the material, the selected colours etc will support in avoiding heat.
2. Reliability
Roof tiles stay around for a long time. They are not damaged easily by severe weather conditions like rain or heat. Roof tiles do not corrode or rust even when exposed to the harshest climates.
This makes it perfect for a place like the south india, where we have a wide variety of climate and geographies. From the cold and windy mountains to the salty seashores, roofing tiles work equally and excellently well.
Roofing tiles are also confronted with strict quality and durability tests to ensure that your roof gets the best protection. Hence they are strong and sturdy. Another factor is that roofing tiles become stronger as they age. clay tiles are stronger when compared to concrete and stand the test of time.
3. Noise cancellation
Roofing tiles are good for soundproofing. It prevents and reduces sound from entering your homes or offices making sure that you can enjoy your peaceful time without any disturbances from outside.
It can reduce noise by almost 30 decibels which is double the amount of noise reduction provided by various other roofing materials.
This helps prevent sounds from entering your house if you live in a busy neighborhood. You won't have the disturbance to your sleep on rainy days and finally, rest home without the disturbance at times of rainfall.
4. Fire Resistant
Roofing tiles are fire and heat resistant. They can be safely used in areas that are prone to fires as they provide better insulation. Historically, The roof tiles were promoted in England after Great fire of London on special order of the King.
5. Energy Efficiency
It has a lower amount of embodied energy compared to other materials. As mentioned before, it reduces heat retention and thus keeps our houses cool.
Due to this, our cooling requirements too may be drastically reduced. With good roofing solutions, they even become stable in cyclones and can stand well even during great wind speeds.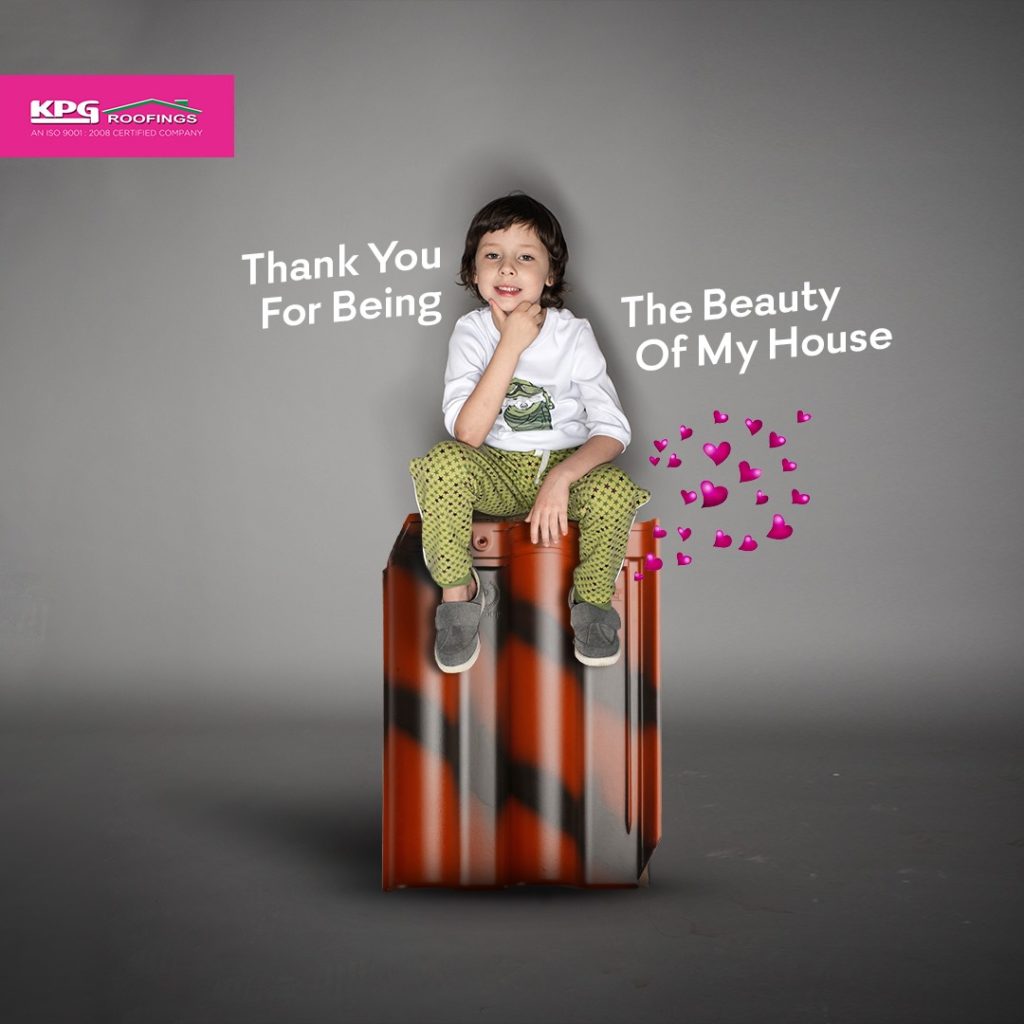 Let us look at how roof tiles comes in handy during the changing seasons.
How do roof tiles works? How does it protect your homes from summer heat
Summers are often too hot and humid for us to withstand and very often we find our homes heating up like frying pans.
The use of roofing tiles though can reduce this quite a lot. We have already looked ay how roof tiles resist heat.
Firstly, the fact that clay is an excellent heat-resisting material. Clay will Remove heat and keeps what is inside cool.
You can see this trick used in a lot of the hotter states of India and even in hotter parts around the world. Clay pots are often used to store up water which often remains cold even if exposed to harsh sunlight.
This same principle works on our roofs too.
Using roofing tiles can significantly reduce the amount of heat that gets collected by our roof and hence cool our home interior.
Due to the traditional shapes of the roof tiles, all roof tiles have the profile so as to let the airflow below them.
This enables the uninterrupted flow of air through the bottom of the roof tiles, eventually acting as a ventilation technique and cooling the tiles.
This ventilation technique will really help to reduce the heat, as the hottest air is trapped at the topmost layer of the atmosphere.
The hot air in the topmost layer will be taken out by the airflow and less hot air from the bottom layers reach this void, in turn creating the void in the bottom layers for the cold air to flow in.
Roofing tiles during monsoons:
Roofing tiles have been used for many centuries In Kerala. The rainwater easily flows over the slopes of roof tiles compared to flat roofs.
The tiles also prevent water from collecting unnecessarily on the roof and along with rainwater gutters helps water reach the ground faster hence replenishing groundwater.
The concrete roof are notoriously famous for leakage and cracks once it is exposed to water. This can be prevented at a very huge extend by the use of roof tiles.
Roof tiles avoid the concrete getting wet and avoid the chances for leakage or cracks and improve the life of your construction. Another huge advantage we can see is the fact it is less prone to fungi and algae being spread and thus affecting the looks of our house and going forward, the strength of our house.
Roof tile designs
Here are some of the roof tile designs from south india. All these are using KPG roof tiles
What is the average price of roof tiles in India ?
The pricing of roof tiles vary according to the materials and brands. Please see the below price list to get an idea
You can refer to our article on roof tile pricing to know more about the price and quality of different tiles in india
How roof tiles are made?
The white clay roof tiles are made from the white clay available in china with the help of a production line that is well maintained and structured. The roofing tiles are completely machine manufactured with the least amount of human interaction. But don't worry every part of the production line is maintained and quality checked out by well-trained professionals who make sure that none of the roofing products is below your expectations.
Moulding the clay:
The clay used for the roofing tiles is brought from the best sources to make sure it has the right texture and will stand the test of time. All this clay are laced into moulds and moulded into the tiles using a moulding press of 100 tons. Each tile gets its uniform shape and proportions. Now, the tiles move forward on a conveyor belt along the factory. The moulds are arranged side by side as they move along the conveyors to their next destination.
Colouring for perfection:
The tiles are batched and ready to be coloured. The colouring phase is split into two phases to make sure you get an even coating of the colour and the best output. In the initial phase, A colour coating provided on the tiles. It is thoroughly made sure that the colours are evenly spread and look lifelike. After the initial phase of colour coating, the tiles are ready for the final glass coating which gives it the shine that only a diamond could challenge. After the tiles get coloured, they continue their journey on the conveyor belt and they head on to the kiln.
Heating in the Kiln:
As the tiles move ahead, the parser intervenes to sort out the tiles. After this, they move along the conveyor belt ready to be baked in the burning hot kiln. Heating the clay makes it sturdy and elongates its lifetime. As the tiles reach the kiln, they are heated at 1200oC. After making sure that every tile is fit for the roof, they move along the long kiln, where they are kept on lower heat slowly giving it time to set so that it doesn't break or get cracks in them. They move along the conveyor belts as they slowly cool down and get ready to be packaged.
Packing and Shipping
The workers pack every tile with utmost care so that they reach your homes in one piece. Every single tile are well fit and packed so that shipping and movement or any vibrations associated with shipping doesn't damage the ties you receive. Now, These tiles are up for sale at our showrooms around India so that you can buy them very easily.
All this manufacturing process is done by machines without any direct intervention by humans. Don't worry though every process is cross-checked by dozens of factory workers with their keen eyes to make sure that you get the very best.
Where to buy Roof tiles ?
Another huge advantage we have is the availability of these tiles and the price.
KPG Roof tiles are available in different price ranges where anyone from a middle class to even a rich person can find a comfortable selection as per choice.
They are also available for bulk order in varying colors to make sure that your home doesn't lose its cosmetic efficiency and works seamlessly with your color coordination.
The minimum expected life of these branded roof tiles are 35 years so that you don't need to worry about roofing in the immediate future.
We have several branches in South India from where you can get top-grade roofing tiles at a reasonable cost. They are manufactured in a careful and smartly designed dedicated production line where each roof tile passes through the molding phase, followed by a 3 stage coloring phase.
Each tile is quality checked by our employees and you only get what we believe keeps up your expectations from you. It is made sure that none of the tiles you receive are damaged and have the same quality as any other of the bunch.
What more is that you can get all your requirements right here at our showrooms without having to individually purchase other materials from elsewhere. This helps you by reducing the amount of time you waste as well as providing better offers than anywhere else.
KPG also provides quotations. You can even have our personnel come over and get you a cost estimation well before we start our work. You can avail all this and more with KPG Roofings. It is this trust in us that shelter your homes for a lifetime. Contact us at +91-9562-888-666 to reach our customer care or visit our nearest branch
Reference
https://books.google.co.in/books?id=JNEeKsVkXg0C&pg=PA43&lpg=PA43&dq=roof+tiles+in+china+10000+bc&source=bl&ots=oxlMKmQJ8r&sig=ACfU3U0cnD1bdEm2sUXgfGiDxKBxQo4JEA&hl=en&sa=X&ved=2ahUKEwivhbrAjYbpAhULyDgGHcS3APkQ6AEwAHoECAgQAQ#v=onepage&q=roof%20tiles%20in%20china%2010000%20bc&f=false